LPZ11 Solenoid Valve, 5/2 way solenoid valve, 3/2 way solenoid valve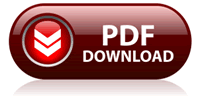 Lapar solenoid valve applies the requirements for NAMUR and in-line(pipe)connection and can be adapted for 3/2 NC or 5/2 functions for controlling double-acting and single-acting pneumatic actuators by a adapter.
Feature
The plate joint type is meet NAMUR standard, the pipe joint type is meet ISO5599-1 standard.
Using customized O-ring, so don't need to add lube oil additionally.
The pipe joint type can integrate one or more valve group with the same series solenoid valves.
Parameter
Installation standard
NAMUR / VDI / VD3845
Excitation Time
40ms
Voltage Range
±10%
Power Consumption
AC:5.0VA~9.0VA
DC:2.5W~6.5W
Ambient Temperature
-20~+60℃
Enclosure Class
IP66
Structure
Plate Connection
Pipe Connection
Insulation Class
F Class
Actinge Type
Inner Guide Type
Cable entries
M20x1.5
Medium
Fittered dry compressed air
Max.Frequency
5 Times/Sec
Working Pressure
0.15~0.85MPa
Body Material
ADC12, SS316