Aeration Butterfly Valve, Damper Butterfly Valve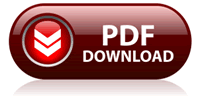 Main Feature
Uses the center-line type structure
Easy installation, low flow resistance, large circulation
Applied to chemical, building materials, power station, glass industry etc
Small flow resistance, high turnover
Temperature up to 1100°C
Sealing performance up to 1%
Medium can flow through the body directly for little resistance and high flow capacity
The body and cover could be made of carbon steel,austenitic stainless steel or special alloy material
The sulfur-free flexible v-graphite is heat resisting ,we shall ensure the service life of packing is long-term without maintenance by increasing pre-pressure on spring gasket
Center line-type butterfly valve uses metal sealing seat,which surrounds the disc to reduce the leakage effectively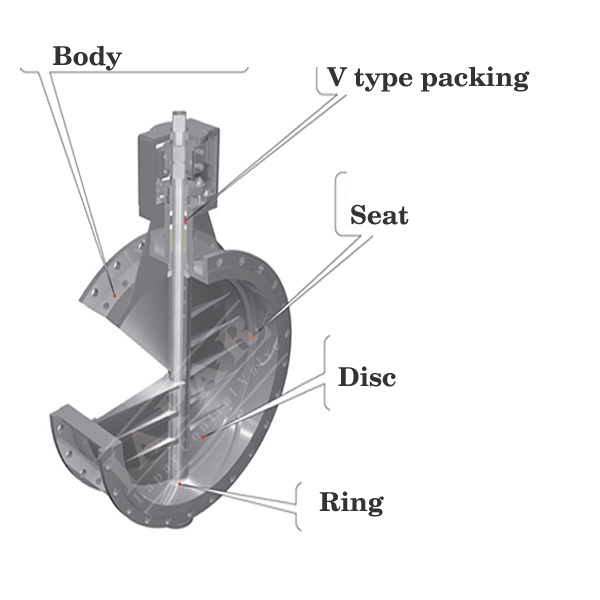 Design Featurer
Body: The body is welded by steel plate for lighter weight .smaller volume,lower cost,and choosing high temperature resistant material can withstand higher
temperature.
V type packing: The sulfur-free flexible v-graphite packing overcomes the faults of normal packing including zero compensation and large deformation,
prolongs the service life, and is able to with stand high temperature.
Seat: The seat ring can reduce leakage and ensure the disc close to 0°.
Disc: The disc is made of steel plate,and stiffeners in both sides can make it withstand deformation due to wind effectively.
Ring: The ring has a location effect,which makes the disc turn in the middle of channel.
Standard
Valve body is designed to meet IEC60534-3-1-2001 and GB/T 12221-2005 API609
Valve mounting flange shall be per ISO 5211
Flange Standard: JB/T79.1-94,JB/T79.4-94. HG20616-97,ANSI B16.5,ANSI B16.47
The highest pressure: 1 .OMPa, Temperature range: -196°C ~1100°C
Leak standard: ANSI B16.104
Parameter
| | |
| --- | --- |
| Actuator | Electric, Pneumatic, Handwheel, Handle |
| Control | On-off, Modulating, Inteligent |
| DN | 100~1200mm |
| Pressure | 0.01~1.0Mpa |
| Temperature | -196~1100°C |
| Connection | Flange, Wafer |
| Structure | A Type |
| Body Material | SS316L, SS316, SS304, WCB |
| Disc Material | SS316L, SS316, SS304, WCB |
| Seat Material | NO |
| Medium | Dusty gas, Flue Gas, Gas |
| Option | Limit Switch, Positioner, Solenoid Valve, Pressure-relief Valve |
LPB17 Manual Damper, Manual Aeration Butterfly Valve, Gas Damper, Burner Gas Damper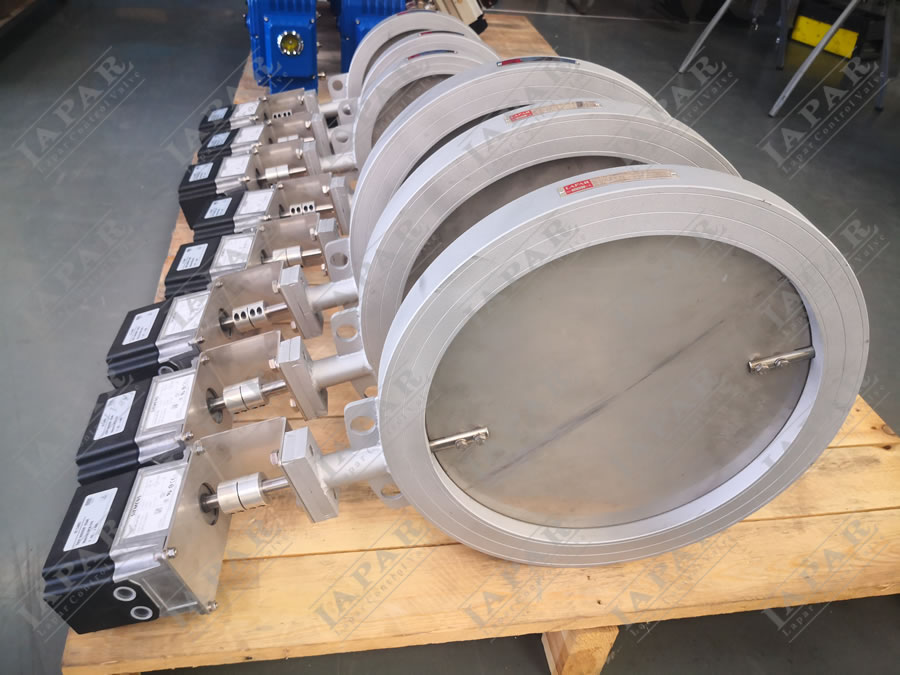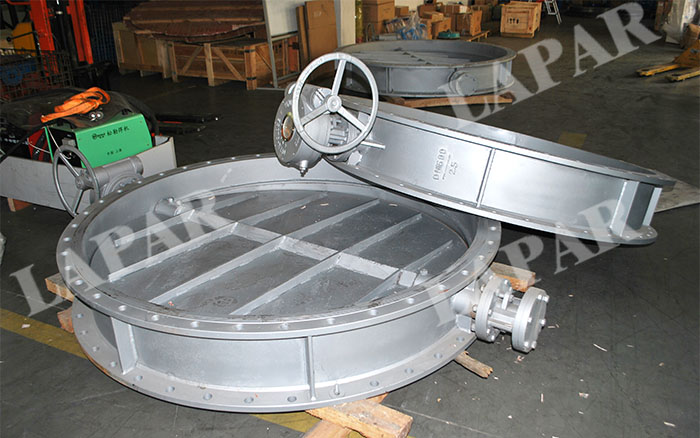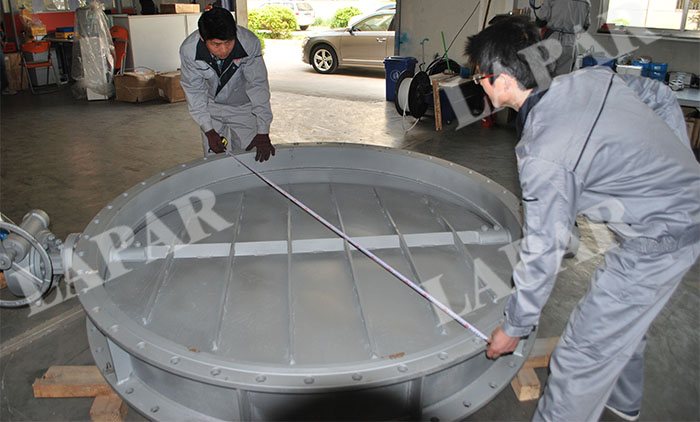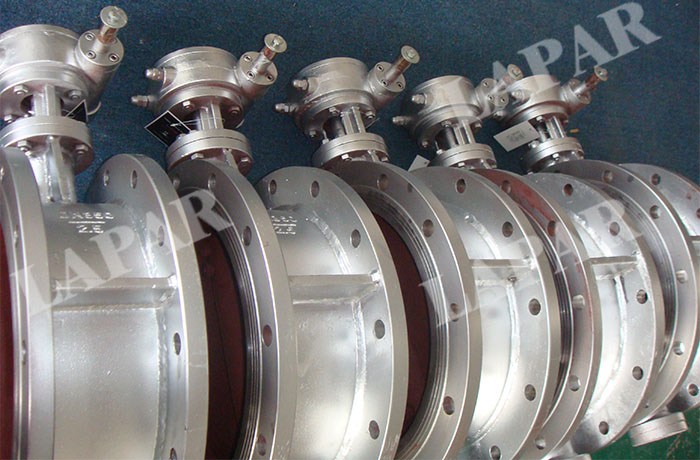 LPB17 Pneumatic Actuated Damper with Long Neck, Pneumatic Aeration Butterfly Valve for High Temperature  Application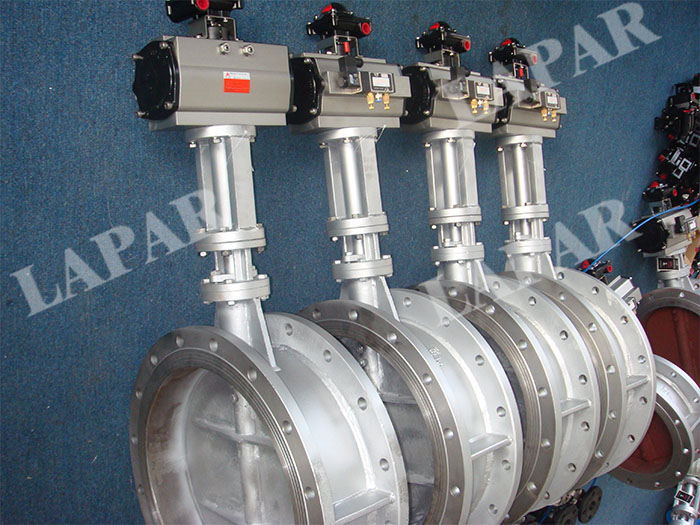 LPB17 Pneumatic Actuated Damper, Pneumatic Aeration Butterfly Valve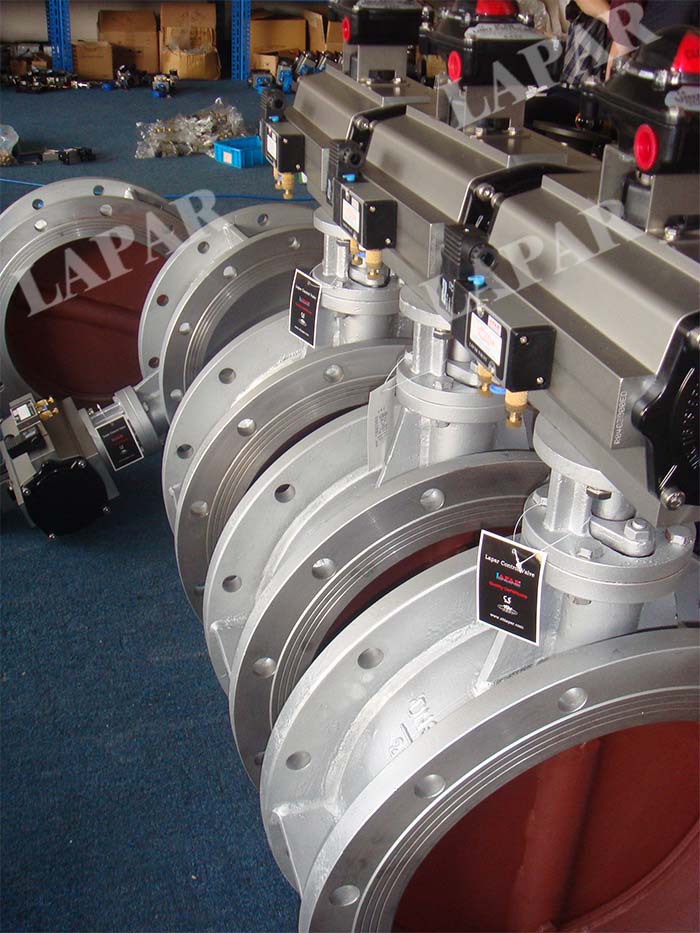 LPB17 Electric Actuated Actuated Damper, Electric Aeration Butterfly Valve