LPH21 High Pressure Single Seat Control Valve with Pneumatic or Electric Actuator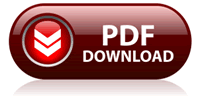 High pressure single seated control valves are design for high temperature, high pressure services. The compact valve body, habing a Sshade flow passage that features low pressure loss, allows a large flow capasity and rangeability. The valve plug is highly vibration-resistant as it is held by a top guide section which has a large slideing area. The flow shut-off performance complies with the ANSI Standard. The actuator integrated with simplest mechanisms utilizes a compact yet powerful diaphragm actuator loaded with multiple springs.
The valves are widely applicable for reliable control of high temperature, high pressure process lines.
Parameter
Size
DN25~80
Pressure Rating
ANSI900~2500, JIS63K
Bonnet type
Plain: -17~230°C


Extension: -45~17°C, 230~566°C

Flow Characteristics
Linear, Equal percentage
Inherent Rangeability
50:1
Actuator
Pneumatic, Electric