High Shear Mixer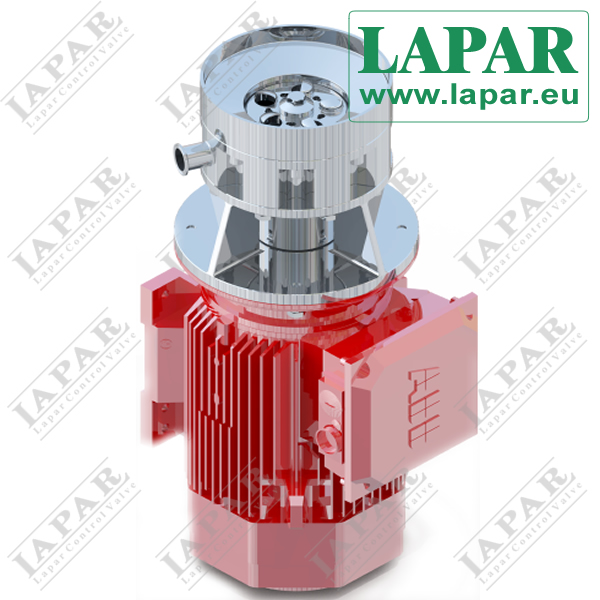 High Shear Mixer
High Shear Mixer is suitable for low viscosity liquids mixed with liquids, liquids mixed with the powders and liquids mixed with particles, this device can be used for mixing, dispersing, restructuring and rebuilding of soluble products. It is also used to rebuild the dairy, food and emulsion manufacture, preparation of starch and hydrocolloids.
Features
Use powerful shear force to quickly dissolved and mixed materials. It can be designed for batch, semi-continuous or continuous process.
Standard wet mixer, simple design, low cost and easy maintenance.
Efficient mixing head can be quickly mixed and improve product quality.
Completely discharge can improve health and reduce waste.
Direct drive motor parts can reduce losses.
Depending on the purpose and the type of media can choose double end mechanical seal.
To achieve the best mixing, the container can be made square or round container with a spoiler.
Applications
Mainly used in the food and beverage industry, such as milk, juice, sweets, fruit pulp, baby food, dairy products, ketchup, sauces, etc.
Standard Parameters
Can be designed for explosion-proof, according to the use and treatment, electrical power may be done accordingly.
| | | | |
| --- | --- | --- | --- |
| Model | Capacity (L) | Stirrer size (MM) | Motor Power (KW) |
| HS-250-150 | 250 | Ø150 | 11~18.5 |
| HS-250-250 | 250 | Ø250 | 18.5~45 |
| HS-500-250 | 500 | Ø250 | 18.5~45 |
| HS-500-350 | 500 | Ø350 | 37~55 |
| HS-1000-250 | 1000 | Ø250 | 18.5~45 |
| HS-1000-350 | 1000 | Ø350 | 37~55 |
| HS-2000-250 | 2000 | Ø250 | 18.5~45 |
| HS-2000-350 | 2000 | Ø350 | 37~55 |
| HS-3000-350 | 3000 | Ø350 | 37~55 |