Multitasking Mixer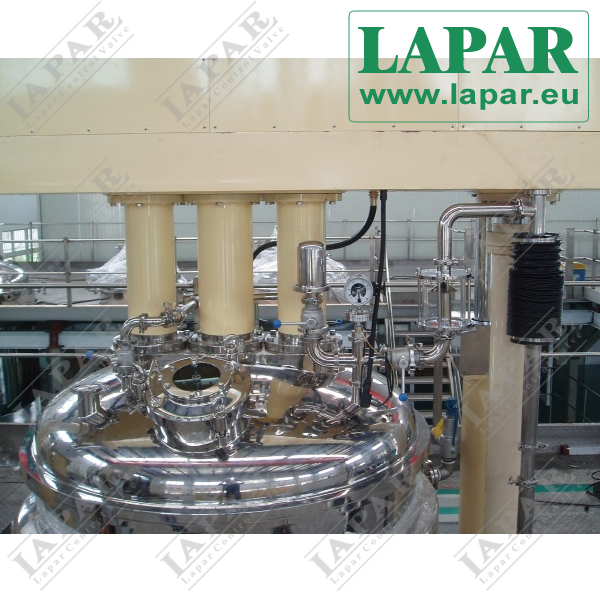 Multitasking Mixer
Features
Widely used in emulsification, dispersion process, dissolution, heat exchange, kneading of the high-viscosity media process.
Using anchor stirrer transfer of the high viscosity medium to high speed operating range of a stirring blade, conducive to mixing, kneading, heat transfer operations.
According to media selection paddle match.
Can be designed for the mixing, kneading in a vacuum reduced pressure state, such as boiling temperature, deaeration, the degree of dehydration.
Can handle up to a viscosity of about 500PaS (500,000 CP) media.
Applications
Chemicals industry: Fillers, Bonding agents, Aqueous dispersions of Polyethylene Wax, Iron Mould Release agents, Pesticides, Paint and ink, Waterproofing agents, etc.
Coating industry: Copier toner, UV curing paint, printing ink and etc.
Pharmaceuticals: Plaster, Ointments, Sugar coating liquid, etc.
Cosmetics industry: Foundation, beauty mask, plastic mask, etc.
Food industry: Bread paste, butter, cream, salad dressing, juice, etc.
Paper industry: coating agent.
Electronics Materials Industry: magnetic materials.
Electrical Materials Industry: printed circuit board, the phosphor reuse, ceramic materials, etc.
Energy Sector: nickel-cadmium batteries.
Resin Industry: Polyurethane resin, Sealing agent, tackifying resin of chloride, chloroprene rubber, etc.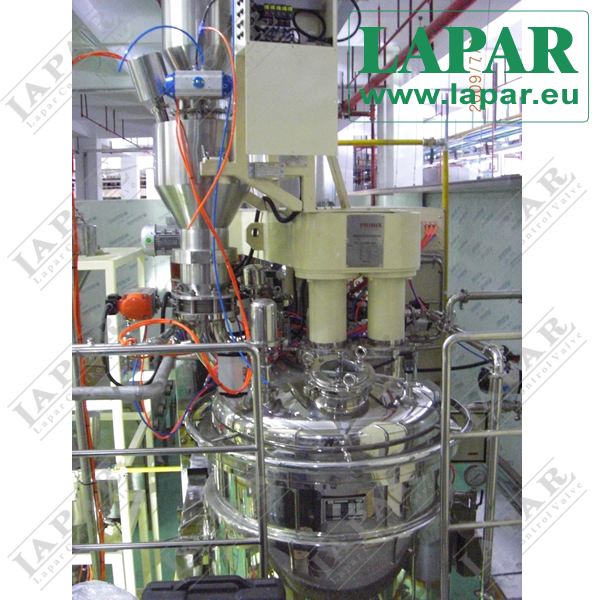 Standard Parameters
Can be designed for explosion-proof, according to the use and treatment, electrical power may be done accordingly.
Model
Capacity (L)
Motor Power (KW)
Anchored
Homogenous
Dispersed
MT-3S-5
3~5
0.2
0.4
0.4
MT-3S-20
10~20
0.75
0.75
0.75
MT-3S-50
25~50
0.75
1.5
1.5
MT-3S-100
50~100
1.5
2.2
2.2
MT-3S-300
150~300
2.2
4.0
5.5
MT-3S-500
200~500
2.2
5.5
7.5
MT-3S-1000
350~1000
5.5
11
15
MT-3S-1500
500~1500
7.5
15
15
MT-3S-2000
700~2000
7.5
22
22
MT-3S-3000
1000~3000
11
22
30