LPI11 Self regulating Pressure Control Valve, Pressure Control Valve (PCV), Pressure Regulating Valve (PRV)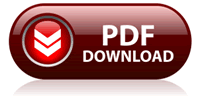 Feature
LPI11 self-operated pressure control valve is composed of control valve, actuator and spring used for pressure controlling, it is suitable for controlling downstream pressure in the pipes of non-corrosive liquids, gases and streams, when the downstream pressure sises, the control valve is closed.
The main features are as follows: 
Can be upstream control or downstream control.
No external energy, automatic adjustment.
Simplifying equipment, energy conservation.
Compact structure, fewer parts, light weight.
Easy to install and operate.
Regulating performance, accurate flow coefficient.
Parameter
Actuator
Spring Return Diaphragm Actuator
Control
Self-operated
DN
15~350mm
Pressure
PN1.6~6.4Mpa, ANI150~600Lbs, JIS10~40K
Temperature
-29~350°C
Flow characteristics
EQ%, Linear, Quick opening
Regulation accuracy
+/-4%
Leakage class
Metal Sealing: IV grade
Soft Sealing: VI grade
Connection
Flange
Structure
Standard Type, Low temperature
Bellows Seal Type, Cooling Type
Body & Cap Material
WCB, WCC, WC6, CF8, CF8M, CF3M
Stem Material
304, 316, 316L 17~4PH
Spool Material
304, 316, 316L, 17~4H, Surfacing Stellite
Packing Material
PTFE, RTFE, Flexible graphite
Medium
Gas, Liquid, Steam and etc
Option
Cooling Tank, Heat Sink, Extension, Travel Indicator
Remark
Commissioning has been completed in the factory